Chevrolet Cars & EVs in Buena Park, CA
There are plenty of cars on the market, but there's nothing quite like the Chevrolet line-up, which comes packed with all the classics along with a slate of electric models. When you're passing through Los Angeles, Anaheim, or Buena Park, you'll want to stop at Premier Chevrolet of Buena Park, where you can view all the newest Chevy models on the market. Whether you're out for the classic look of the Corvette Stingray or you're looking to see all the futuristic tech features of these models, you can easily schedule a test drive at Premier Chevrolet of Buena Park.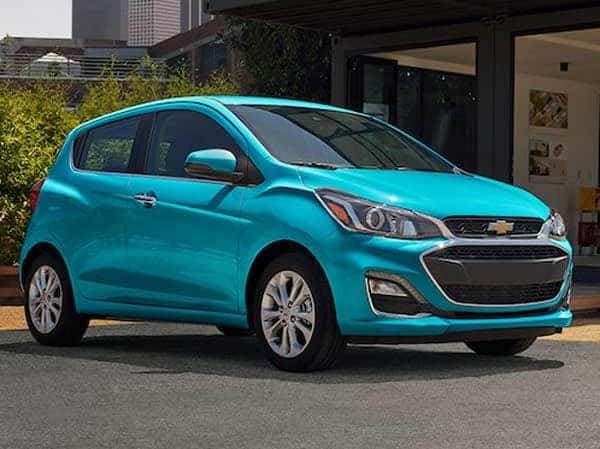 2022 Spark
This model is equipped with a compact design, allowing it to be a little more maneuverable than your average vehicle. You'll never have trouble parking, and features like your infotainment system will help you get through those long and grueling drives.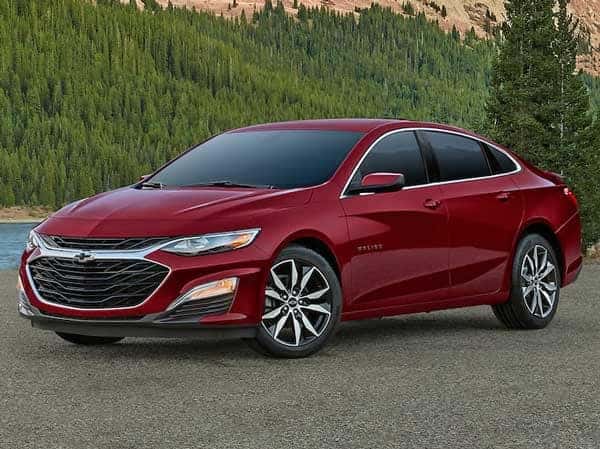 2023 Malibu
The Malibu is a classic model with an easily recognizable design. Packed to the brim with safety and tech features, this model is ideal for those who want a smaller, stylish vehicle. If you opt for the Malibu RS, you can even add on 18-inch aluminum wheels, dual exhaust outlets, and a chrome grille for a more dominant look.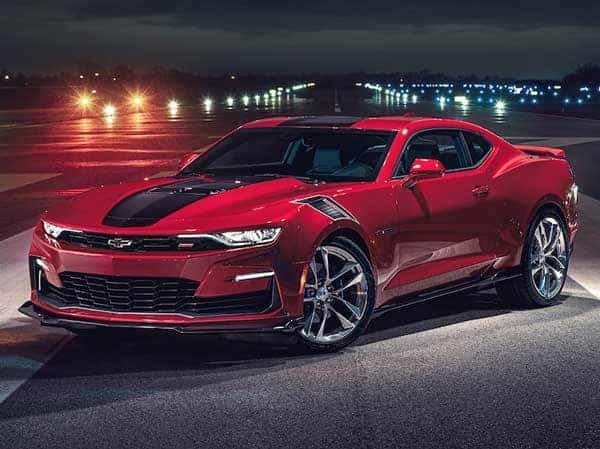 2023 Camaro
There's no mistaking the roar of the Camaro. By combining an outstanding engine with an aerodynamic build, you'll have some of the best possible performance on the road, packed onto an unmistakably classic frame.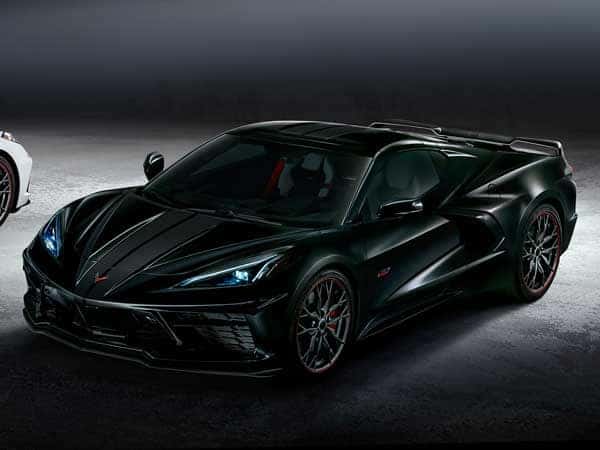 2023 Corvette Stingray
When you have a 6.2L LT2 V8 engine under the hood, you can expect some serious results. The Corvette Stingray defines what it means to be a performance model, which is why it's constantly innovating with every new generation.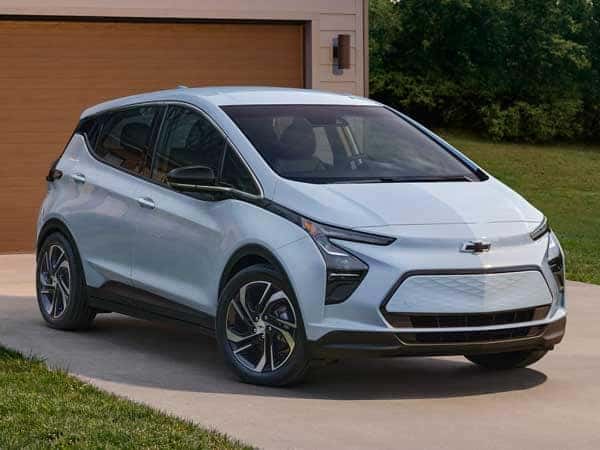 2023 Bolt EV
With so many public charging stations popping up, it's no secret that electric models are taking over the market. The Bolt EV was designed to maximize efficiency, so when looking for a model you can trust, there isn't a better option than the new Bolt EV.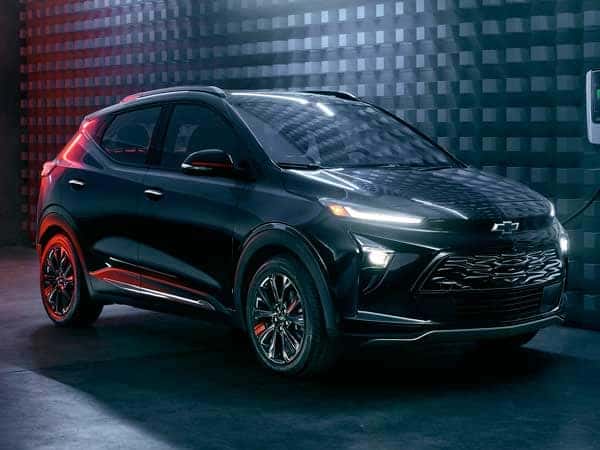 2023 Bolt EUV
The Bolt EUV adds to the original Bolt EV's design with plenty of available features, such as Super Cruise driving technology, which allows for hands-free driving if you opt for all the available systems.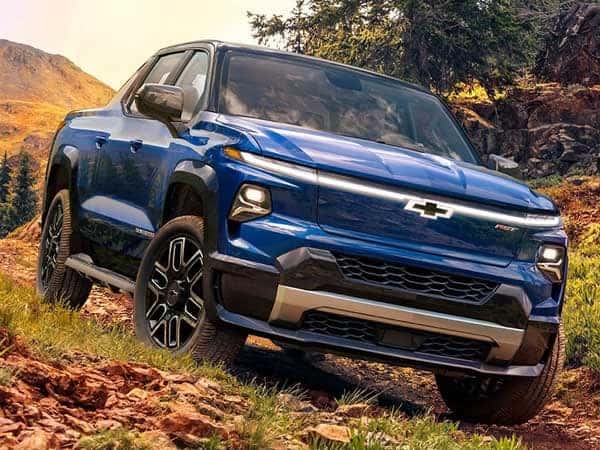 Silverado EV
You might wonder if an electric truck can churn out all the power you might be used to. If that's the case, you'll be happy to know that this model can get up to 60 miles an hour in as little as 4.5 seconds and packs a whopping 660 horsepower. With a 400-mile range, you can't go wrong with the Silverado EV.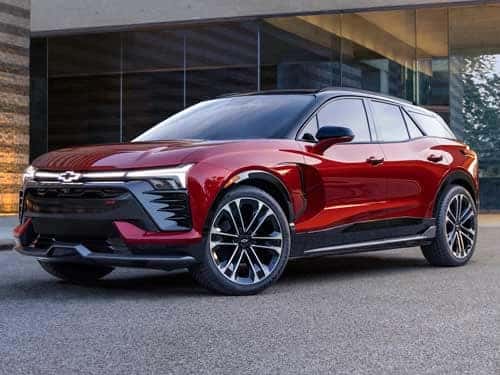 Blazer EV
The Blazer EV was designed to be practical, which is why it's able to convert the energy of braking into usable electricity. With a range of up to 320 miles, it's perfect for traveling the country in style, as you won't have to worry about high gas prices holding you back.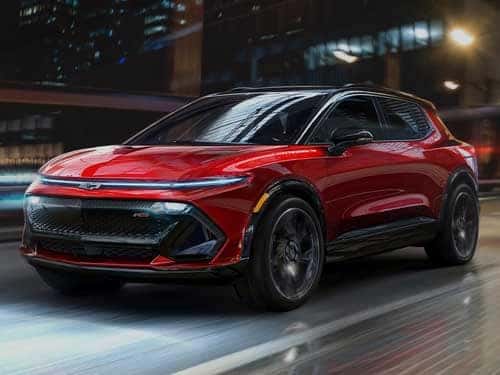 Equinox EV
Dive into the future with the Equinox EV, which offers all the perks of the original on a more environmentally friendly electric frame. You'll also have access to top-of-the-line technology through your infotainment system and other features.
Are you looking to finance a Chevrolet model? You can pre-qualify online or visit Premier Chevrolet of Buena Park today.